Associated Sites & Sites of Interest
---

Website of St. Paul the Apostle Catholic Church. Provides information about our church and parish, Mass schedules, latest bulletin, announcements, and other information.
---

Website of the Supreme Council of the Knights of Columbus. Site provides information on all aspects of K of C as well as resources for council leaders and members.
---

Catholic campus ministry dedicated to the students, staff, and faculty of Greensboro College, Guilford College, and UNC-Greensboro.
---

Newsletter featuring news from the Supreme Council office, actions of the Order's Board of Directors, up-to-date program and membership events, and other information.
---

Monthly magazine of the Knights of Columbus. Editorial content is geared toward a general Catholic audience, however the magazine is mainly read by the 1.9 million members of the Knights of Columbus and their families in the US and around the world.
---
History, news and information about Venerable Michael McGivney, founder of the Knights of Columbus.
---

Resources, information and news about the shrine and its exhibits.
Includes contact information, links for donations and visitor information.
---

This website gives historically accurate information about one of the greatest explorers of all time.
Offers excellent information and videos about Columbus as well as his detractors.
---

Information on exhibits, hours of operation and other information about our museum in New Haven, CT.
Also offers a virtual tour of museum exhibits.
---

An important Knights of Columbus for men in their role as fathers.
Provides information and support for fathers with children of all ages.
---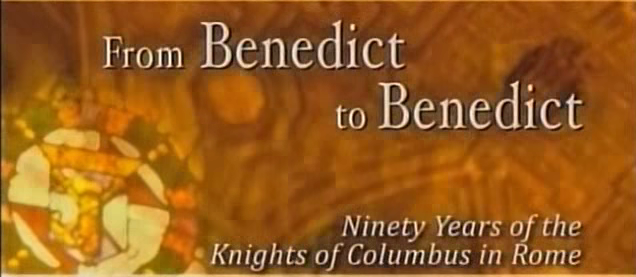 This 30-minute documentary tells the story of the Knights of Columbus from its founding in 1892 through its first ninety years.
(Clicking link will open YouTube in a separate window.)
---


Wikipedia page about the Knights of Columbus organization.
---