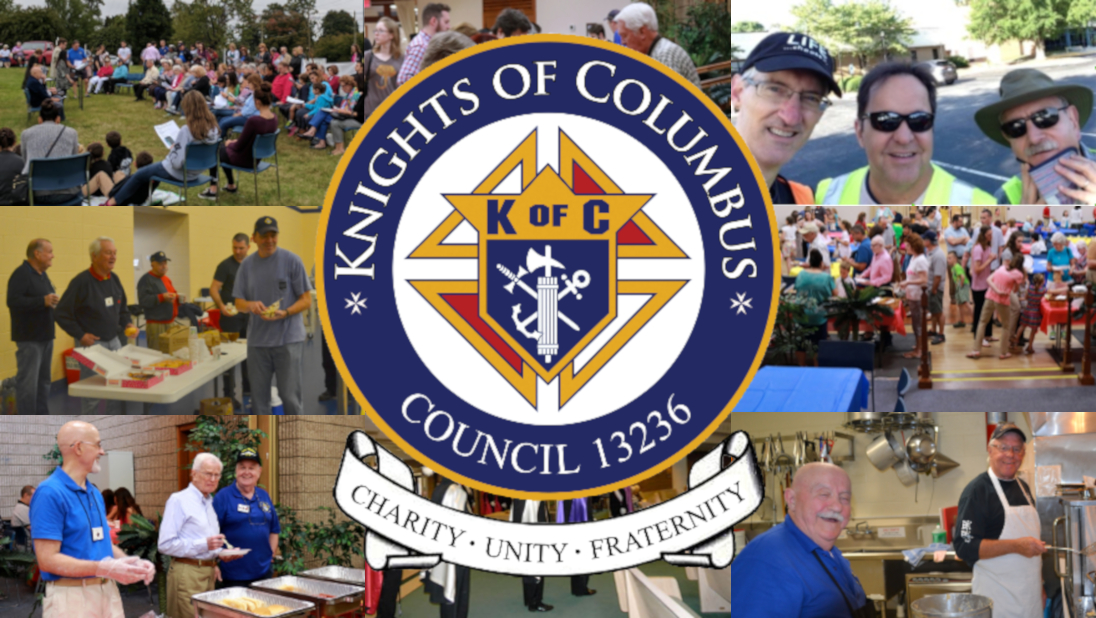 Supporting Our Parish. Living Our Catholic Faith.
Since our original charter at St. Paul the Apostle Catholic Church in 2003, Council 13236 has grown into one of the most dynamic and accomplished councils in North Carolina. We provide leadership and support in all areas of the St. Paul community – parish ministries, church functions, charitable activities, defending life, and numerous other parish programs.
As Knights we're fraternal brothers. More than that, we're friends who come together at events and meetings – enjoying each other's company, supporting our parish, supporting one another, and sharing our Catholic journey.
Join Us!
If you're looking for a fun and dynamic way to make new friends, do good work, and grow in your Catholic faith – join us! We're looking for Catholic men to become our brothers and work with us shoulder-to-shoulder for the good of our parish, our community, our country, and the world.
For more information, visit our Join The Knights page, or Click Here to get in touch.